New Beginnings and Endings After and Before KATiE MiA Aghogday!
Finding flow..current..stream..wave..rain
pouring as Monsoon..in ocean blues
bring lighting floods of Love in eyes
that dream like water..Oh tears
Monsoon floods reign too above
below Seagull's wings fly high
low as flow in all of this
as they know now
is no
desert
fear
of soul
Monsoon
tears soar as Love
Oh.. a desert of words.. devoid in colors of deeper emotions..
living death of humans words.. ah.. hues of words gaining depth
in shades of life.. words come alive with human eyes..
bright and no longer dead in life..
Monsoon emotions reborn.. alive..
Endless Love..Word..:)
Ah.. Monsoon of change always inspiring
by first drop of human sweat.. tears.. and blood..
to fire a storm.. holding back arms of folding close and same..
when flood gates open.. rains of more do come..
water holding hands together..
change of Monsoon is season now..:)
Angel of rain.. comes clean with ever no ulterior motive..
washing away eyes of dirt.. cleansing earth.. from deserts..
powerful mover.. shaker.. life giver.. taker.. Monsoon Angel
and Devil as one.. all natural comes.. in Monsoon change..
Angel and Devil reigns.. as one force Monsoon..:)
Ghosts rains.. past shadow.. quietly..
in drops of eyes.. respite from steaming
Summer scorch.. rains soothe.. Monsoon memory waiting 'round
drops of yesteryears.. living still.. rains past shadow..:)
Black hole emergency room.. rain not easily escaping..
parching throats of Love.. anticipating worst.. or best..
in prayers.. of living now..
sunlit eyes peak through..
tear love sharing strangers..
never meeting on sidewalk streets..
love lives on in death.. death mends love..
for those who love life and death…
as marrying partners of now…
Monsoon death equally
ruling Monsoon life..:)
Ah.. grief.. a rain with no rules
inside.. oh.. grief.. a rule of showing
outside.. but grief.. a way of
living Monsoon sadness
to each as own..
a heArt
alone..:)
A never land..
drips and drops..
single travels splash
in swirling moisture flow..
oh change.. ah change.. is in the air..
a drop of life
is all
it
takes as Monsoon
grows in
Light
of
heArT..:)
Never a stranger to earth.. for so many
years until humans erase stranger's
existence from the face of earth..
stranger still lives in mountain
streams.. in drops of coming
rain and Monsoon floods..
all around this stranger
lives.. with never judgement
against what this stranger is..
ah.. to live with this stranger is
much easier than living against
the stranger that is i and us and
we and them.. all together as one
force
of
unnamed before
the stranger of God
named human plants
a seed of
division..:)
Ah.. the world waits for saviors.. creates super heroes by the dozen
for our perusal.. oh.. but each human is a drop of Monsoon Love
just waiting to explode as seed of living
naked human life..
no longer clothed
by illusions of shame..
guilt.. regret.. over what we
are as simple
loving
empathic
creatures..
strong we are together
locked in arms of warmth..
weak we are
separate
in seeds
that never
sprout…
We Love as
Garden..
we fall
unwatered
by
Well
of
Monsoon Love..:)
A Monsoon of Love at 2 o' CLOCK
angle can be straight A
aiming squarely AT
moon.. moan.. Soon..
or not.. 2 o' Clock
is great
Aim
for
A..
Missing
the exam..
all
together..:)
Stark reality of Nature's Love
has no limits of building human..
Love pours down in ways of
Love far beyond an
ant of mound..:)
So many Universes exist in clouds
of grey.. heaviest rains of Monsoon
pour.. eyes of love live naked
in eyes of i's.. where Love is
a dream come true
with floods of
rain or
not..:)
Rains with eyes of forever.. same intent.. same desire
ever wet with love for all.. oh.. to imply that
rains are less than Love.. no matter
how forceful.. soft.. or long
they fall.. is never to
know nature
true
at
heARt..
Evil hurricanes
or Monsoons
or puddles of
nasty mud
only exist
in human
eyes..:)
To live with Nature without clothes
of culture is to know better
the strength and warmth
of human heArt.. lighting
soul.. spirit of strength..
warmth of arms
instead
of covered
heArts..
Truest human
Monsoon challenge
is human
heArt..:)
Storms of eyes tell forever stories
of heARt.. where waves crash
high and low.. in Monsoon
Anger and Passionate
Love.. Waves of
emotion go
on for
those still
with lighted
beacon eyes..:)
Yes.. Love a strong and
everlasting storm of rain
in emotional pelts of delight..
or a quick change of season
from Love to Hate.. a multi-purpose
storm Love makes.. only eyes of Love
take Love
in directions
it takes.. in
Monsoon Love or
Desert
Drought
of
Hate..:)
Drops of words start Monsoon wars.. and smaller
floods of guns often lead to words.. a stormy cycle of
forever it seems.. is war.. a Monsoon that
one day will hopefully hide its
face and flesh and blood
toll of the
heart.. soul..
And Spirit of Human Truth..:)
Ah.. yes.. the Monsoon of Nature is out tHere..
just waiting to hold more than hands..
if we taste it and pour under
it we can become
soaked in
oneness with All..:)
i suppose if everyone is exposed to the same
fears in life.. of Nature's power and awesome
story of giving and taking life.. perhaps
there will be more harmonious
relations in the gift of love..
when necessary for
masses to
still
huddle
together to
stay alive..:)
Yes.. a Monsoon of Love
comes from years of holding back..
Love grows in drops of waiting distance..:)
A Monsoon of Love lives
in and out of the
arms of sweat
and taste
of Life..:)
Oh.. to get lost in the Monsoon rains of being..
a long season to wade in streams of now..
never an escape.. never an entrance..
rain goes on in love of Life..:)
Nature creates and awaits Balance
in happy families of Earthquakes
Meteors.. Comets.. Tsunamis
Volcanos.. Hurricanes and
wettest giving life force
of all the distributor
of wealth of
Love in
water
A
Monsoon of
Living
water
Now..:)
Ah.. yes.. the balance of Nature's requite from
harsh sun and desert floors to massive
rains Of Monsoon girth..
To find that balance in
us.. is to also
be the
Balance
of Nature
within Us.. outside..
as above.. so below..
all around Us.. is Nature
and Us.. for those who Flow
in Nature's Practice of Balance..:)
Ah.. yes.. embrace storm's life full-head-on..
thunder.. lightening.. living.. knowing.. feeling..
peace and passion.. Life fully alive.. Monsoon floods..
sprinkles.. emotion and senses.. heat and cool.. Love's all ways..:)
@Word@
@
1093
It's 'reAlly simple'.
God comes first.
Human comes way later on.
Then humans attempt to describe
their experience of God through the
abstract constructed tools of human
oral Language, etc.
Eventually, folks
compare notes
and that goes on
here in a myriad of ways.
I take language out of the equation
and go back to the beginning of 'the'
GOD THAT IS ALL NATURAL AND FREE.
God Lives and dies and exists NOW as ALL.
Humans attempt to describe ALL through
various tools, one of which is science,
as a very limited tool to scribe GOD
as science, as the scientific method
cannot adequately measure and
repeat the internal experience
of each unique human that
perceives ALL AKA GOD
uniquely as a non-
repeatable
human experience
that changes every
second over the course
of a full lifetime.
The only thing
that IS
real IS
NOW.
And no one's
NOW is the same;
yet all that difference;
is still in totality a Fractal pArt
of ALL AKA the whole
Interconnected
Interdependent FORCE
that some folks
label
as the
three letter
abstract
concept
label GOD;
BUT ANYWAY,
OMG; GOD LIVES NOW
on the beach and
is the beach
and is the
eyes that
sees the
beach above
so below inside
outside and all
around;
and even my
frigging cat FEELS
this if he ever gets
to the beach; but he
doesn't need to go;
as he doesn't discriminate
against
GOD
or any
three letter
word.
Anyway, GOD will exist
long after all these 'little silly
human words' go totally away;
And as usual those who 'truly
live' AKA 'meek' will continue
to inherit
the
earth;
and 'beyond'.
The Dragon Fly and
the Roach FEEL
ALL the secrets of
existence
in JUST DOIN'
IT NOW and
surviving;
Meanwhile, humans
participate in 'mental
masturbation' while
sitting still; often
suffering in misery
for their own folly
of just forgetting
to Just DO IT.
'GOD IS
NIKE' MORE
OR LESS;
'JUST DOING
IT' ALL
NOW.
TRUST ME,
or not;
IF GOD CAN
'TALK'; GOD WILL
'LAUGH' AT
'HUMANS',
'oveRAll',
'as' a
'heArty laugh'..;)
1440
Oh the Archetype of the human cup..
starting with the cup shape of two palms faced toward the heavens collecting life giving water in any collection point for basic survival for humans for thousands and thousands of years..
Oh Goodness.. it is no wonder the archetype of cups/chalice in Tarot Cards stands next to swords..pentacles.. and wands.. as symbolic meaning for Love.. Intuition.. Happiness.. Psychic abilities.. Emotions.. and overall Spirituality that encompasses the whole of the before mentioned 5 for 6 magical ways of life..
And the amazing thing as mentioned before in another comment with you.. these shapes come on their own.. all intuitively without planning from me.. and the chalice is a common one as well as pyramids shapes of up or down triangles as well.. where the cup shape is often associated with Love words of mine.. and pyramids with action.. and bells too.. for messages..
tHere is a much greater force that lives within me than conscious mind and yes.. it is GOD.. and the more we practice our 'eyes' of God the greater they grow in connection with GOD within.. outside.. above so below.. and all around us.. as truly a magical force of life..
NO less than a myth of fairy dust or a white unicorn with horn.. my atheists friends will scoff at metaphors like this.. but there is no science that can touch the power of God that lives within me with no little steps of a scientific method alone..
AS I AM A NON-REPEATABLE SECOND
FOR EACH LETTER AND WORD THAT COMES..
as they are not analytically controlled by conscious mind..
so yeah.. automatic typing here she comes..
And my grandmother in her eighties did it by pen in the lucid dreaming state of mind known as theta wave way between waking and sleeping in twilight time of now.. with many predictions of life that still are coming true..
No published poet is she.. but the source and
FORCE OF GOD IS GREAT IN HER..
in her Cherokee roots as well as her husband's grandfather's
full blooded Sioux roots as well.. that come to me..
in my ancestral blood.. as a 'ghost dancer' myself…
Ancestral blood is a real deal.. and most all of us share these greater human potentials.. but as soon as one scoffs at greater 'magical' human potential the DOOR SLAMS SHUT IN THEIR FACE..
And they will never try or feel bliss in the feathers of my skin from head to toe… as i float on terrestrial land and become not just the water as Bruce Lee recommends.. but frigging air itself…:)
If I can develop a pill that will equal how i feel when i do that.. i will be rich enough to feed the poor forevermorenow.. but.. the naysayers live in a tiny hole of a needle and i am the biggest camel they can imagine that fits through that is invisible to them..
So yeah.. i am the invisible man.. and that calls for a little celebration to celebrate the way i experience life from Freddie Mercury that only the young can even see in the aisles of Super-Walmart.. or the Rave Dance halls of
younger adults asking me what i am on..
with a mouth watering look of OH GOD PLEASE CAN I HAVE SOME..
WELL IT'S FREE.. BUT IT TAKES CONTINUOUS PRACTICE ALL INNATE INSTINCTUAL AND INTUITIVE WITH NO HUMAN LESSONS REQUIRED..
I CAN SHOW THEM THE ACTION.. BUT THEY CAN ONLY FIND THE POWER IN THEMSELVES AND PRACTICE IT TO EVER feel what i feel after spending literally 40 to 80 hours a week for two years practicing the art of song.. dance.. and free verse poetry.. as a way of life now for almost two years.. in the end of July this year..
And being cured with 19 medical disorders in at least remission.. as my covenant with God continues on now.. to share it all with the world.. whether anyone wants to listen to it or not.. in practice of the task assigned me from within..
with eyes of GOD.. powering me all now..:)
Thanks for the visit X.. i feel a strong force
of God within you.. and that's
NICE..:)
If enough people are reborn again like this..
with UTL Unconditional TOUGH Love for ALL OF CREATION ..
Sky is not the limit.. Space is not the limit.. as LOVE has no limits.. as eyes of
GOD..WITHIN.. OUTSIDE.. ABOVE SO BELOW.. AND ALL AROUND..US..:)
Have a great now.. friend..always..:)
So true rosross.. both literally in life giving rains.. and metaphorically in life giving emotional tears that soothe us into positive action in the darkest nows.. to let the monsoon flow.. not holding back with dams of damning fears over weakness is to grow stronger than the weakest of Grinch heArts to the greaTEST LOVE of UNCONDITIONAL TOUGH LOVE THAT IS ALL THAT IS same as metaphor for God.. AND the song and beat of the DANCE! OF Unconditional Tough Love goes on as reality nowoneforevermorenow.. WITH smiles.. AND WINKS.. as a Sacred Fool grows to tell A Truth..:)
And yes.. NOW i am a fool.. and take great
deLIGHT in ART of FOOL.. as
Crazy as a Fox..
and 'What Does the
Fox Say..
Prey Tale..;)
We live in a day and age where the Art of Fool is a largely forgotten human ART and Archetype but the fools of culture live large.. and two of my favorites are Lady Gaga and Miley Cyrus.. two highly enlightened human beings who are not afraid at all to be a greaTEST FOOL FOR GOD.. SO YEAH.. in a way we are each other's mentors unknown to each other.. as it is human archetype.. all natural from the Omega Wolf to 'US'.. and 'WE' still exist.. for those who understand 'US'..;)
The bottom line is 'WE' show folks possibilities beyond closed doors of imagination.. for human bliss.. and new paths out of cultural prisons of fear.. judgement.. and shame for being human.. and our GOD is as Large as the Flower of the Universe.. and BEYOND that has no name but living NOW.. as Nature evolves us in TRUTH OF UNCONDITIONAL TOUGH LOVE TO BE.. FOR NOW.. wITh
smiles and winks of course..
and thanks for dropping by..
i love to give more
than to receive..
as well.. obviously..
as tRuly what WE give
is always what WE take with US..:)
People have labeled me as clown since middle school and i take greaTEST DELIGHT IN MY SOCIAL ROLE NOW that i understand it is not from human alone.. it is divinely inspired by the God of Nature as divine is as real as the tale of
a
FOX..;)
But.. I am accompanied
by a yellow cat instead..
with no worries..;)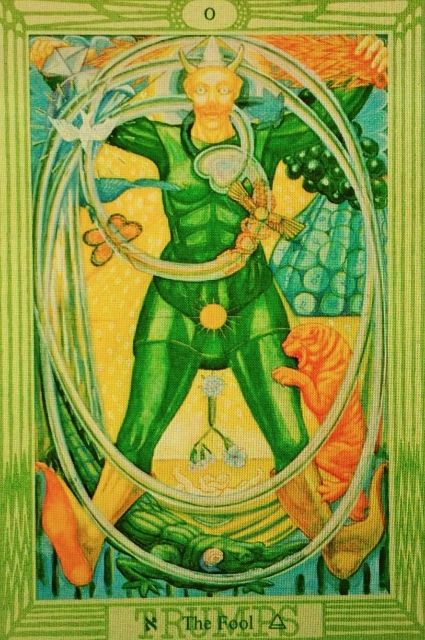 So true.. unnamed lives in patterns creasing skin.. cob webs..
starry constellations.. rivers veins.. sunflowers..
nautilus shells.. spiraling galaxies..
a fetus.. a curling cat
all the same in
golden mean
spiral of 1.618..
human reflecting
illustrating pyramids
reaching out perfection
of symmetry
to
un
named
i
of
all…
Unnamed lives in our blood
living on through all now..
from dark to i now
light to dark
as now..
brighter
are we
to live
as now..
unnamed
no one naming
IT
but
we as
us
as
i..:)
2652
Oh.. Lord the advantages of being married to a 45 year-old
Indian Princess named "Pocahontas" AKA Katrina..
and sometimes compared to 'Isis the Egyptian Goddess'..
and no.. not the 'head hunters'.. but anyway.. perhaps that makes me 'Osiris'.. as she definitely at one point takes all the broken pieces of me and attempts to put them together in a truly HERculean effort.. that makes her 'Superwoman' as well.. oh yeah.. back to the advantages.. she has a sister who lives on a farm.. so there is always plenty of 'maize' in the freezer.. as i do love
CORN ON THE COBB..
FRESHLY PICKED BY 'POCAHONATAS HANDS'..:)
AND YES.. she even cooks it too..
Yes.. pArt of the 'Good Children of the Corn'..
spreading all over the Internet like
a helpful Miley Cyrus..;)
And with ALL THAT MONSOON
LOVE STUFF
SAID
WATERING THE GRAINS
OF THE FIELDS ALREADY
TO HARVEST AS
USUAL..
THE
"SHOW MUST GO ON"..
IN EVEN MORE WORDS OF FREDDIE
MERCURY AND FRED
TOO..
Thursday Night.. i am celebrating my 64th SUPER FUN
Rave dance Week with all the cool college age
folks at Old Seville.. Quarter
Pensacola FL..
So more fun photos coming
in the wee hours of Friday
morning somewhere around
3AM
when Rave dance Night
ends
then..:)
2866
Imagination.. Dream of creativity coming in paper dolls of Sun and Rain.. Rain.. Dreams of
Sun.. Stars.. Galaxies.. Super Novas.. and so much more.. for Rain seeding Life to Organic
SoUls.. in flight of heArt in Emotional and Sensory SpiRit.. bringing
feeling finAlly to whole Imaginative Creative View
of Dreams finAlly
aLive
as Life..:)
2922
6252015
21
3
1200
3
Ah..
the
light and rain
of love
lives on
through
the
worst of
storms of darkness..
rainbow of humanity
shines
through..
in greaTEST of
Monsoon LOVE..:)
About katiemiafrederick
I like to write.